| | |
| --- | --- |
| MOQ | 500 pcs |
| Size | 45cm, 55cm 65cm 75cm or customized size |
| Material | PVC |
| Thickness | 2mm |
| Color | Purple, Pink, Blue, Silver or customized colours |
| Sample Time | 1-3 work days for stock balls, 5-7 work days customized balls |
| Delivery Time | 15-30 days |
Size
Weight
Suitable Height
45cm/17.7 inch
600g
Suitable Children
55cm/21.7 inch
800g
5.18 ft or less(158cm or less)
65cm/25.6 inch
1000g
5.18-5.41 ft(158 -165 cm)
75cm/29.5 inch
1100g
5.41-5.74 ft (165-175 cm)
85cm/33.5 inch
1300g
5.74-6.06 ft (175-185 cm)
The size and weight can be adjust by need
Gym ball is also called yoga ball, exercise ball, stability ball, Swiss balls, physic balls, and balance balls, it plays an important role in the treatment of back problems, and it has been shown to help gentle muscle building in the field of physiotherapy. The surface of the exercise balls is made from gym grade PVC, the anti-burst coating is able to sustain 600 lbs. It is a great gym tool that is recommended by top personal trainers and physical therapists.
A gym ball has a large variety of sizes and is filled with air, making it lightweight, durable, and inexpensive. Here are some main benefits for using yoga balls:
Improve flexibility. Use a fitness ball to warm up and stretch your muscles before working out. Improving flexibility can reduce the risk of injury and maintain the function of muscles and joints.
Expand the range of motion. In certain exercises, such as sit-ups and sit-ups, the stability ball can be used to expand the range of motion.
Strengthen the core. If used properly, exercise balls can strengthen the core muscles (abdominal and lower back muscles). These muscles are used for daily activities. A strong core helps protect the back and stabilize the entire body, including the spine, pelvis, hips and shoulders.
Improve balance. Simply sitting on a stability ball will keep your core muscles stable. Training on the ball can force your body to improve balance to complete the training, and it can also help you maintain a healthy posture.
Exercises on the exercise ball
Here are some ways to use stability balls to train various muscle groups:
Leg curls: Your feet should be on the ball as you lie on your back. At the beginning, the legs are straightened, shoulders and arms are on the ground, and the back and hips are off the ground. Using your heels, pull the ball towards your body so that your knees are at a 90-degree angle. Reverse the action and return to the starting position.
Place your hands firmly on the ball and straighten your arms. Straighten your back and legs to activate your core muscles and shoulder muscles while maintaining balance. As an additional challenge, put your knee forward and alternate legs.
Straight leg bridge: Lie faceup, arms at your sides, legs straight, and feet on the stability ball. Contract your gluteus maximus and move your hips off the ground until your body forms a straight line from ankle to shoulder. Keep the torso moving throughout the movement.
push-ups: Enter the push-up position, place your hands firmly on the ground, straighten your arms, and place your toes on the stability ball. When you do push-ups, keep your core strength to maintain balance.
In addition to exercising, stability balls are also considered a healthier choice than sitting in a chair. It is suggested that sitting on an exercise ball will improve core strength, posture, balance, and stability since abdominal muscles must be exercised regularly. It is also said that sitting on a stability ball can increase calorie burn.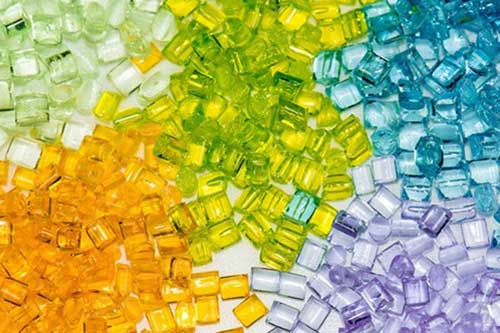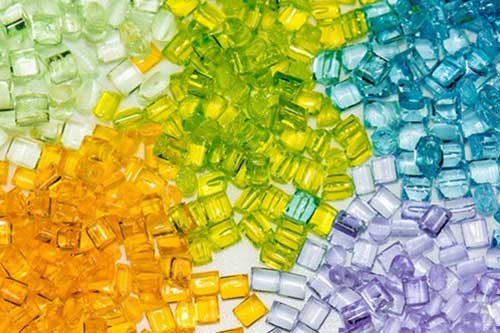 Non-Toxic Material
High quality, environment protection, meet the skin-friendly standard
Thickness: 2mm
Crushing resistance, keep you safe while training
Explosion-proof
The crack will not be large if reptured by sharpe object
Fine & Smooth Surface
Non-slip, explosion-proof, safe & comfortable






Fitness Gens
Office Clerk
Kids Toy Ball
Men's Fitness
Women Fitness
Middle-age & Aged People
Wholesale Exercise Ball – Ultimate FAQ Guide
Do you want to equip your gym with exercise balls? Are you looking for the perfect gym ball inventory in your wholesale business? Do you want to buy yoga balls in bulk at wholesale prices? With so many options, you still don't know what to buy?
You don't need to be confused anymore because we have good news to tell you. With our detailed exercise ball FAQ guide, you can decide to buy it without even sweating! Our fitness ball buying guide will give you all the information you need, including which materials are used, which sizes are available, etc. Well, with more trouble, let's get into it.
1. What is a gym ball?
A gym ball is also called an exercise ball, yoga ball, pilates ball. Versatile and Multi-Use- Not only for pilates, yoga, back and abdomen training, and pregnancy gymnastics. Yoga balls are used for exercise to improve:
Stabilize
Balance
Endurance
They are also useful for building muscles. People tend to sit instead of sitting to improve their core strength and posture.

2. What is the use of exercise balls in my commercial gym?
Exercise balls can be used in the following situations:
Strength training In strength training, coaches can use exercise balls, especially the core part. They can use exercise balls to do push-ups, squats, sit-ups, etc.
Increase flexibility-exercise balls can be used to increase the user's range of activities. To this end, coaches can help users use these balls when doing sports such as lunges.
Physical therapy-this is a very good idea to use to treat people suffering from arthritis and other issues to help recover and give extra support.
3. What materials are used to make gym balls?
The most commonly used material for commercial fitness balls is polyvinyl chloride (PVC). Although some exercise ball manufacturers use other materials. These include thermoplastic elastomers (TPE), nitrile rubber (NBR) and rubber.
1) Polyvinyl chloride (PVC)
Gym ball manufacturers use explosion-proof PVC to make exercise balls. This material has elasticity and durability so that the life of the fitness ball is longer. PVC alone is not suitable for making exercise balls, which is why additives are added immediately after polymerization. These additives are responsible for thermal stability, shock absorption, etc.
There are two ways to manufacture PVC exercise balls:
From recyclable content-these balls are a bit rough. They have a strong smell and tend to look brighter than other balls.
Environmentally friendly manufacturing-these balls are flexible and more durable. However, they are not as vibrant as balls made from recycled materials. They have a more matte appearance.
2) Nitrile rubber (NBR)
Nitrile rubber is a copolymer of acrylonitrile and butadiene. Exercise balls made of this material are:
Oil resistant
Heat resistant
elasticity
Easy to clean.
3) Rubber
Rubber is a natural material obtained from rubber trees. These balls are very rare, they are:
Environmental friendly
Cosy
Very attractive
Unfortunately, they have latex, and some people are allergic. In this case, it is best to stick to the use of PVC exercise balls in commercial situations.
4. What Size Yoga Ball Should I Need?
The average length of a yoga ball is 45-75 cm. There are different sizes of yoga balls, we recommend that you keep all of them, because you will serve different customers. The size varies according to the height of the user. The following is a simple dictation table, according to the size of the ball, the appropriate practice height.
| | |
| --- | --- |
| HEIGHT (Ft) | BALL SIZE (cm) |
| Below 5 ft | 45cm (mini fitness ball) |
| 5ft to 5ft 8 inches | 55cm (small fitness ball) |
| 5ft 9 inches to 6ft 2 inches | 65cm (medium fitness ball) |
| Above 6ft 3 inches | 75cm (large fitness ball) |
When helping your clients make decisions, a general rule to follow is to let them sit on the ball. If their feet are flat on the ground and their backs are straight, the ball should fit them. Another thing to check is that their knees are aligned with their hips or slightly lower.

5. What should the weight of the exercise ball be?
The weight varies from 0.37 pounds to 3.5 pounds depending on the size of the ball. The bigger the ball, the heavier it is, so make sure that the weight matches the size of the ball. This allows you to measure the quality of sports balls. Check the weight of your sports ball frequently with your sports ball supplier. Most manufacturers mention the weight and other specifications of the ball.
6. What is the average price of these yoga balls?
The average price of this fitness ball ranges from $15 to $30. The price varies according to the height and brand of the ball. Prices will also vary according to different materials and brands.
7. Must the gym ball be marked with explosion-proof?
Of course! The explosion-proof label indicates that when the user exercises, the ball will not explode under his body, which may cause serious injury. A fitness ball with an explosion-proof label will always be deflated after being punctured, rather than exploding.
8. How can I check if this ball is explosion-proof?
Yoga ball manufacturers have taken different measures to ensure that exercise balls are explosion-proof. The fitness ball manufacturer should be able to give you more details about the manufacturing process and material.
Check whether they have special adaptabilities, such as honeycomb structure or keel-shaped explosion-proof structure, which makes them more durable under high pressure. The ball's material is another thing you should check. The thicker the PVC used in fitness balls, the less likely it is to break. Always choose thicker, high-quality sports balls rather than thinner, low-quality sports balls. You should do an explosion-proof test to ensure that the sports ball is safe to use.
9. What can I do to ensure the safe use of pilates balls?
Always check the wear before using the pilates ball. This is because even a bulletproof ball will explode if it has a hole. Another thing to do is to make sure that you are not using any strong cleaning solutions that may damage the material of the sports ball.
10. Does the fitness ball need to be non-slip?
Yes, they did. If the pilates balls are non-slip, they will not stay under the user's body. If they move from below the user during exercise, they may cause injury. The key to making pilates balls non-slip is texture. If the ball is too smooth, it will move out from under the user. But the texture must not be too sticky, otherwise, it will accumulate dirt and grime, making it easier to get dirty.
11. What is the average weight of a pilates ball?
There are two weight restrictions for exercise balls. One is the static weight limit, which refers to the weight it can bear when it is at rest. The weight ranges from 250 pounds to 2,200 pounds. Remember, 2200 pounds is the limit for a very heavy gym ball.
The other is the weight limit, which refers to the weight it can hold during exercise. The upper limit of weight can reach 250 pounds. Be sure to confirm these measurements with the manufacturer before purchasing, as they will vary from manufacturer to manufacturer.
12. How often should I change my exercise ball?
It is recommended to change the fitness ball every 1-2 years. This is because it can wear out for a long time. However, the time may vary depending on the intensity and frequency of training. Compared with high-quality sports balls, thinner and low-quality sports balls tend to wear earlier.
13. Is the fitness ball fully inflated?
No, the manufacturer ships sport balls in a frustrating form. This is done to reduce shipping costs and reduce the risk of damage. However, they do include a pump package. If not, you can use your air pump to do the job.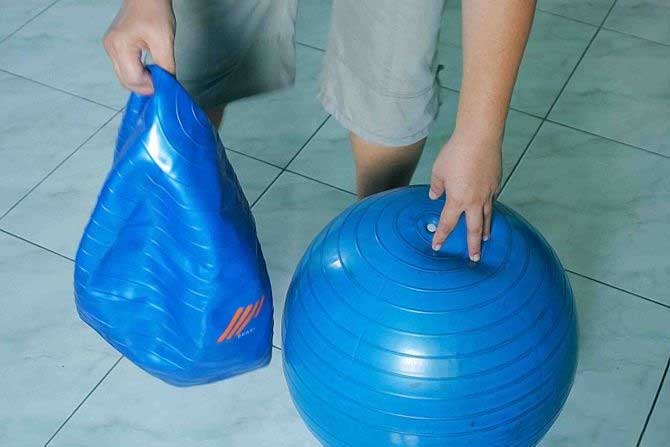 14. Will the air pump be installed with the exercise ball?
Most of the time, these balls have an air pump. However, these pumps are too slow to really function. This is why you must use an air pump. Please contact the manufacturer to confirm whether the movement is compatible with any air pumps.
15. How do you fill the gym ball with air?
You can fill the ball with an air compressor or an air pump. Be sure not to overinflate the ball. Only expand to the diameter mentioned in the product description. You can mark the mentioned diameter on the wall and fill the wall with practice balls. When the sports ball reaches the end, sit on it to see if there is enough air. When you sit down, it should sink an inch or two.
Some gym balls should not be fully inflated immediately after purchase. If this is the case, fill up 80% of the gym ball and keep it in this state for a while. After a while, you can fully inflate the ball.
16. How often does the gym ball need to be re-inflated?
It depends on various factors. Some high-quality sports balls do not need to be inflated like other balls. This will also vary depending on the intensity of use. Other factors that affect this are temperature and humidity.
https://wwwyoutu.be/9GGxO2jE6e0
17. Do you provide exercise balls in different colours?
Yes, Bestofuns allows you to customize the ball according to your needs. All you need to do is to contact our sales office to place an order and discuss with them, any additional requirements you may have.
18. Are customers affected by the different colours of exercise balls?
Yes, customers will be psychologically affected, but you can use this to increase the flow of your gym or get customers back to your wholesale business. The brighter the colour of the sports ball, the more motivated users are to use it. Because bright colours often make people happy. However, the dull colour can make the user feel tired.
19. Are there any accessories in the fitness ball?
Yes, most pilates ball manufacturers will provide follow accessories for their pilates balls.
1 x Gym Ball
2 x Ball Plugs
1 x Plug Remover
1 x Pump
1pcs/ polybag or color-boxed packaging
However, some may even include sports belts, instructions, stabilizing handles, stabilizing legs, a tape measure, or a handle already built into the ball. Please check with your manufacturer before you buy to see what accessories they offer.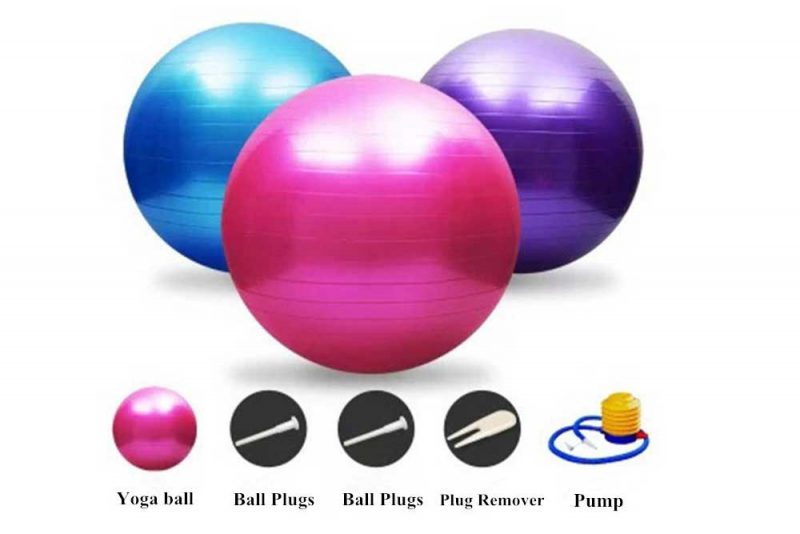 20. Do stable balls and exercise balls differ in any way?
No, the stability ball is the same as the practice ball. You may also hear them called balance balls, exercise balls, exercise balls or Swiss balls. No matter what the name is, their functions are the same.
21. How can I use the exercise ball as a chair?
You can sit at your desk with a ball. Simply put, measure the length of the sports ball to see if it is the same length, or preferably a little higher than your chair. You can sit on the exercise ball for 20 minutes, but after that, you should change a chair and repeat the process afterwards.
22. Does the fitness ball smell?
Yes, some fitness balls have a smell. However, you should choose a high-quality fitness ball that does not emit any odour. This smell may mean that the ball is made of toxic substances. The PVC used to make this ball sometimes contains toxic substances such as heavy metals. You can check the toxicity through the TUV test. Non-toxic PVC has a GS certificate, you can check it.
23. Do you provide logo printing services for fitness balls wholesale?
Yes, Bestofuns allows you to add your own logo to the product. For this, you must contact the sales department of Bestofuns. Let them know of any customization you want to place an order.
24. Conclusion
You can see our exercise ball have several styles such as different size from 45cm-75cm dia, half spike gym balls, 9 inch-10 inch pilates balls, etc. Gym balls can also be used as an office ball chair to improve your posture and relieve back pain. Please pay attention to maintaining balance. Especially doing complicated exercises, be sure to hold it by hand when restoring.
Our exercise ball is free of 6 common harmful phthalates: DEHP DBP BBP DINP DIDP & DNOP. It is made of Non-rubber PVC. High-Quality Material- Thick walls made from professional grade rubber. Professional quality with non-toxic PVC material, free of BPA & heavy metals. Explosion-proof and more durable. We will customize the gym ball's weight according to your requirement of supports, so you never have to worry about using weight.